THz Reflection Head
Compact Reflection Modul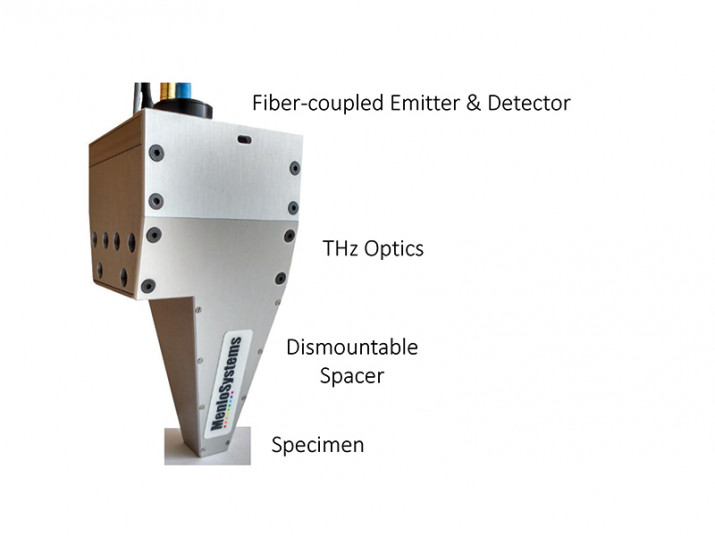 Specifications
Advanced Features and Benefits
Plug-in Solution
Integrated Parabolic Mirrors
Uncompromised Performance: 6 THz, 95 dB
Precise Placing Through Spacer
Purging Access
Description
Menlo Systems provides a plug-in, compact terahertz reflection head with integrated optics for high-performance measurements with fixed working distance of 4" (~10 cm). The reflection head is suitable to all Menlo Systems terahertz timedomain spectrometers (THz-TDS) and contains 4 off-axis parabolic mirrors with focal lengths of 2" and 4", respectively. The strength of this module lies in the uncompromised performance providing a bandwidth of >6 THz in combination with all Menlo Systems' THz-TDS systems. A spacer with a length identical to the working distance offers the best ease of use for placing the sample in the focus. It can be detached for applications demanding contact-free measurements. Rounding this unit up, an alignment target serves to adjust the reflection head and integrate it easily into the measurement setup.
Electrical field as a function of time: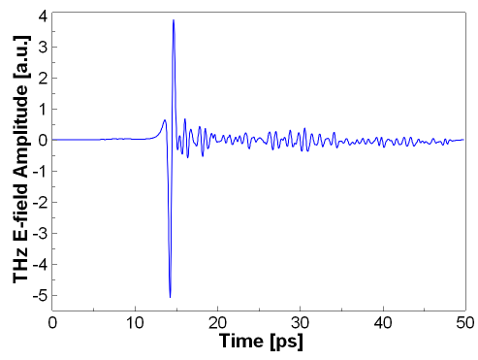 FFT-spectrum of the emitted THz time trace: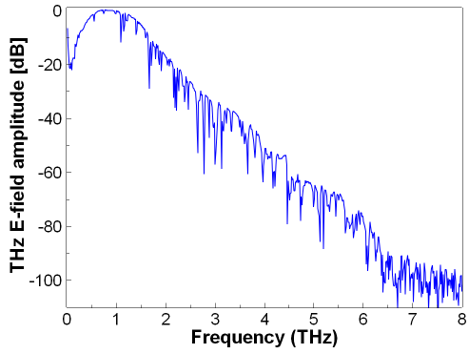 Typical terahertz reflective measurement using newest Menlo Systems' TeraSmart or TERA K15 showing timedomain signal and spectrum (50 ps scan window measured at 24 Hz).