BDU
Beat Detection Unit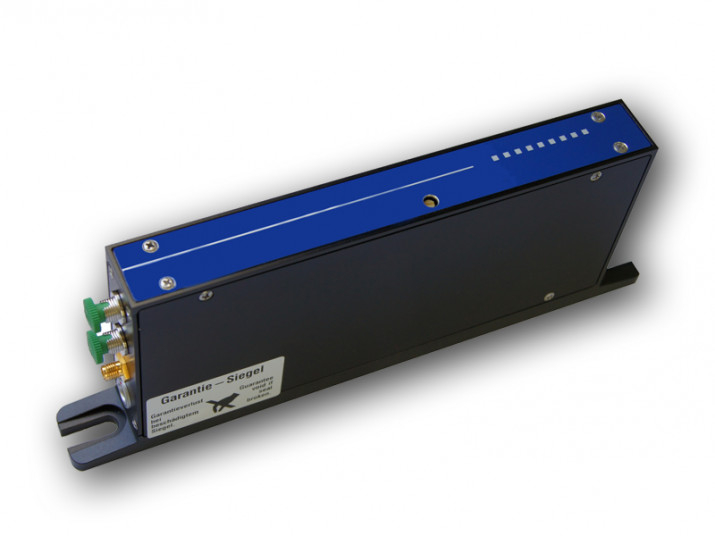 Specifications
Advanced Features and Benefits
We offer fully fiber-coupled units for adjustment free beat signal generation and detection with an external laser
Beat detection units with free space optics are available for the entire operational range of the FC1500, FC1000, and FC8004
Description
The BDU beat detection unit generates a beat signal between the comb light and the light from an external cw laser to be measured. By overlapping both with suitable polarization conditions on a photodetector a RF signal is generated, which can be fed into a frequency counter. If the repetition rate and the offset frequency of the comb are known, simple school mathematics is enough to calculate the cw laser frequency. For all types of BDUs, the high sensitivity photodetector, the beat frequency distribution electronics for signal amplification and filtering, and the spectrum analyzer as display are part of the complete package.
---
BDU-FF
Fully fiber-coupled unit for adjustment free beat signal generation and detection with an external cw laser. The compact unit contains the all-fiber-coupled opto-mechanical setup for a fixed user-derfined wavelength and a high sensitivity photodetector.
---
BDU-FG
For all common wavelengths in the visible and near infrared range, fiber-coupled beat detection units are available. Excellent mode-matching is achieved in fibers, and the user's wavelength can be selected easily using an external grating. The external laser is connected to the unit with a standard (FC/APC) or user-specified connector. A range of 20 nm (and larger on request) can be specified and tuned by the user. The fiber-coupled design is the most advantageous for measurements of low power cw lasers, based on the BDU-FF principle for a broader coverage.
---
BDU-FS
Beat detection units with free space optics are available for the entire operational range of the FC1500, FC1000, and FC8004. Just define your laser frequencies to be measured, and we select the suitable set of polarization controlling elements, the diffraction grating, and the detector. Typical operational ranges are 460-800 nm, 600-1100 nm, and 1000-2000 nm. When working with several cw lasers over a broad spectral range, the BDU unit with free space optics is the ideal choice.