LLE-SYNCRO
Locking Electronics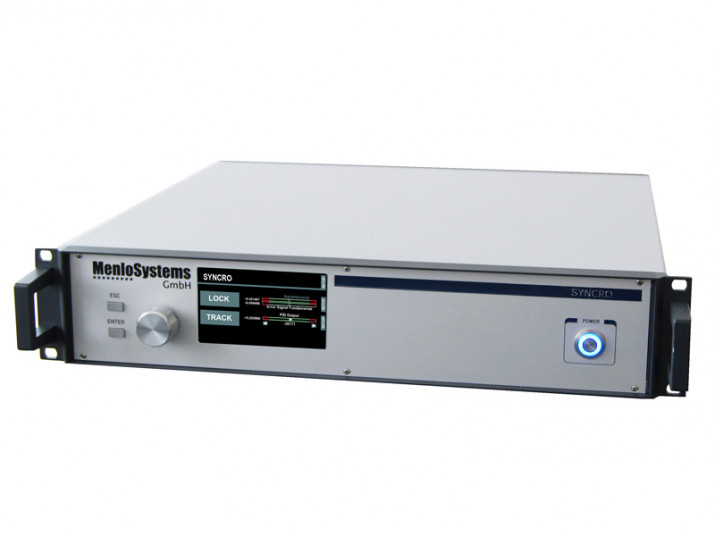 Specifications
Advanced Features and Benefits
The LLE-SYNCRO Locking Electronic Unit phase locks an external CW laser to the stabilized frequency comb.
Field tested performance with lasers from major laser suppliers. Please contact us for more information on your specific laser model.
Description
Based on the SYNCRO platform, containing PID loop amplifier for fast modulation output and microcontroller for full automation. Proportional bandwidth >1.0 MHz (-3 dB) (Typ. 1.3 MHz; effective bandwidth depends on other components in the complete control loop). Front panel touch screen or remote control with PC (RS232 or USB).
The external CW laser provided by the customer must have a DC coupled modulation input. The LLE1500 locking electronics will generate an error signal and provide correction voltage in the -10..+10 V range (can be set to a narrower, user-defined interval) or 0-150 V range. The requested voltage range has to be specified at the time of ordering, together with the bandwidth of input modulation of the cw laser. The bandwidth of the modulation input and the linewidth of the free running laser will determine the linewidth of the locked beat note.