New Features 2021

Description
Compact Terahertz Mirror Optics
Menlo Systems introduces a new, rigid plug-and-play off axis parabolic mirrors terahertz optics teasing out the highest bandwidth of the THz-TDS system: 6 THz, in just 5 seconds for our latest generation Tera K15 and TeraSmart! The unit will be provided to all Menlo THz-TDS models from now on and is compatible to most existing Menlo Systems terahertz systems.
Performance Boost
ScanControl now yields a factor 2 boost in scan speed! Available to most Menlo Systems terahertz systems in the field.
Purge box option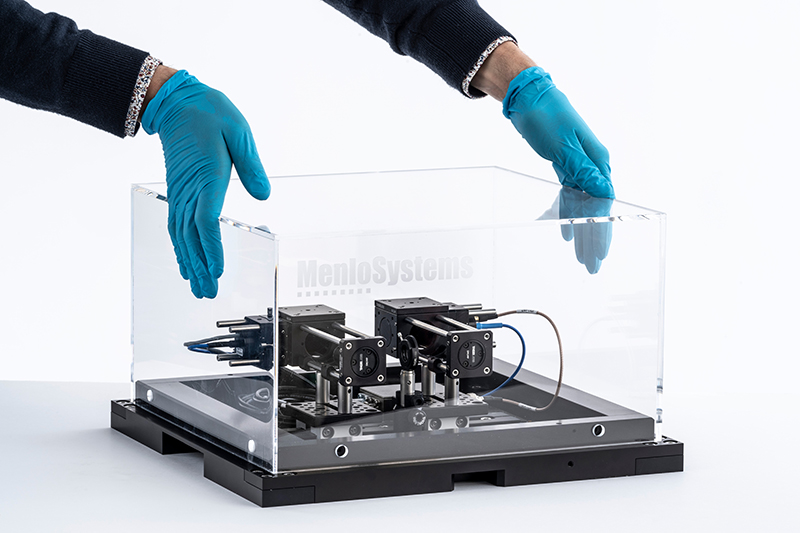 Menlo Systems offers a compact purge box for our THz mirror systems for improved, water line free Terahertz spectroscopy. Purge your spectrometer with Nitrogen or dry air and get smooth measurements. Together with the Mirror Option, the unit can be retrofittet to most existing Menlo Sytems terahertz systems.
Reflection Head
With our new Reflection Head, you can mount your fiber coupled THz antenna modules in a compact, alignment free device to conectrate on your measurement. The alignment free Reflection Head is compatible with our Tera15-FC antenna modules. With the fiber coupled design, it gives you the easiest and most flexible reflection device.