Review Photonics West 2020
As every year, Photonics West was a key event and a great success for Menlo Systems. Many thanks to all who visited us!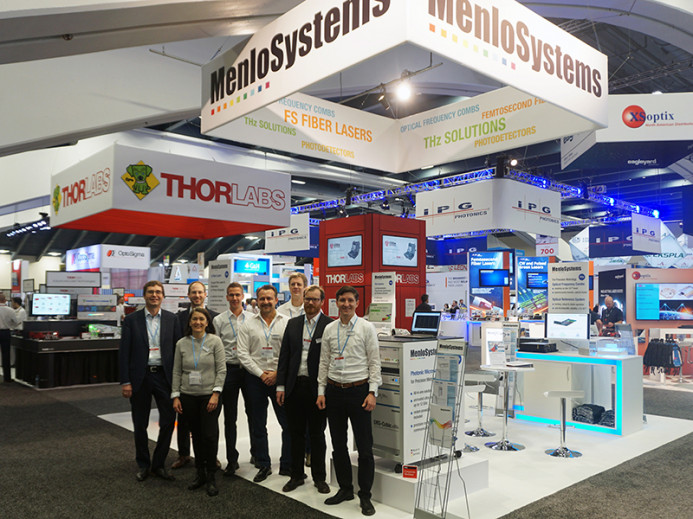 Our latest innovations and products were convincing live on site and our experts used the opportunity to meet our partners and customers personally and engaged with them in many fruitful discussions.
We hope you had the chance to attend one of the exciting presentations of our scientists, and also to secure yourself our new edition T-shirt. In case you did not get one at the Photonics West, just visit us at one of the following events this year.
Find more information about the upcoming events here on our homepage.