YLMO-930
Femtosecond Fiber Laser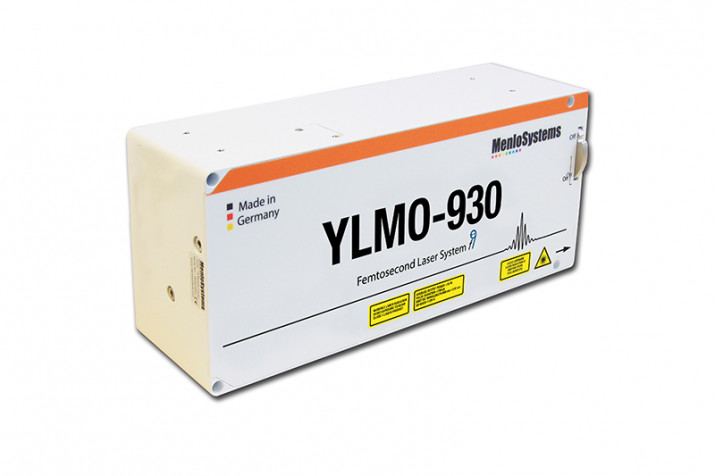 Spezifikationen
Advanced Features and Benefits
Compact: only 1/10 of the size of Ti:Sapphire lasers
Laser Output in less than 60 seconds after turn-on
Low Amplitude and Phase Noise
Adjustable Chirp Control (-60000 ...0 fs2)
Modulation Input (enable/disable): Fast Amplitude Modulation, rise time <1µs
Radio Frequency Output for Trigger/Synchronization: SMA Connector
Excellent Beam Quality (TEM 00, M²<1.2) and Beam Stability
Air Cooled - no Chiller
Low Power Consumption
Quality "Made in Germany"
| | |
| --- | --- |
| | YLMO-930 |
| Central Wavelength | 930 nm ± 10 nm |
| Average Power | >0.5 W |
| Pulse Energy | >10 nJ |
| Pulse Width | <140 fs, (typ. <120 fs) |
| Repetition Rate* | 50 MHz ± 1 MHz * |
| Output Port | freespace |
| Polarization | linear, (>50:1) |
| Beam Diameter | 2 mm ± 0.5 mm |
| Beam Height | 56 mm |
*Other repetition rates on request
Beschreibung
Menlo Systems' femtosecond fiber laser integrates the latest developments in fiber technology and incorporates these enhancements into an easy-to-use solution.
Our patented figure 9® technology delivers reliable and consistent mode-locking, which is ideally suited to ensure long-term stable operation in demanding environments. The YLMO-930 with its PM-fiber design guarantees excellent stability and consistent long-term performance. The YLMO-930 is engineered with life science applications in mind. The pulses can be pre-chirped to attain their shortest width within their intended target sample.
The installation of the laser system is as easy as it gets, taking only a few minutes. For ease of operation, the laser is switched on by the push of a single button. The maintenance free operation translates to a worry-free device that enables our customers to focus their time and resources on their actual application.
Maximize your signal - avoid heating
Get higher multi-photon signals with the YLMO-930 using higher pulse energy levels. The repetition rate of 50 MHz allows to have higher multi-photon signals when using low average powers. Highest signal - minimal heating of the sample.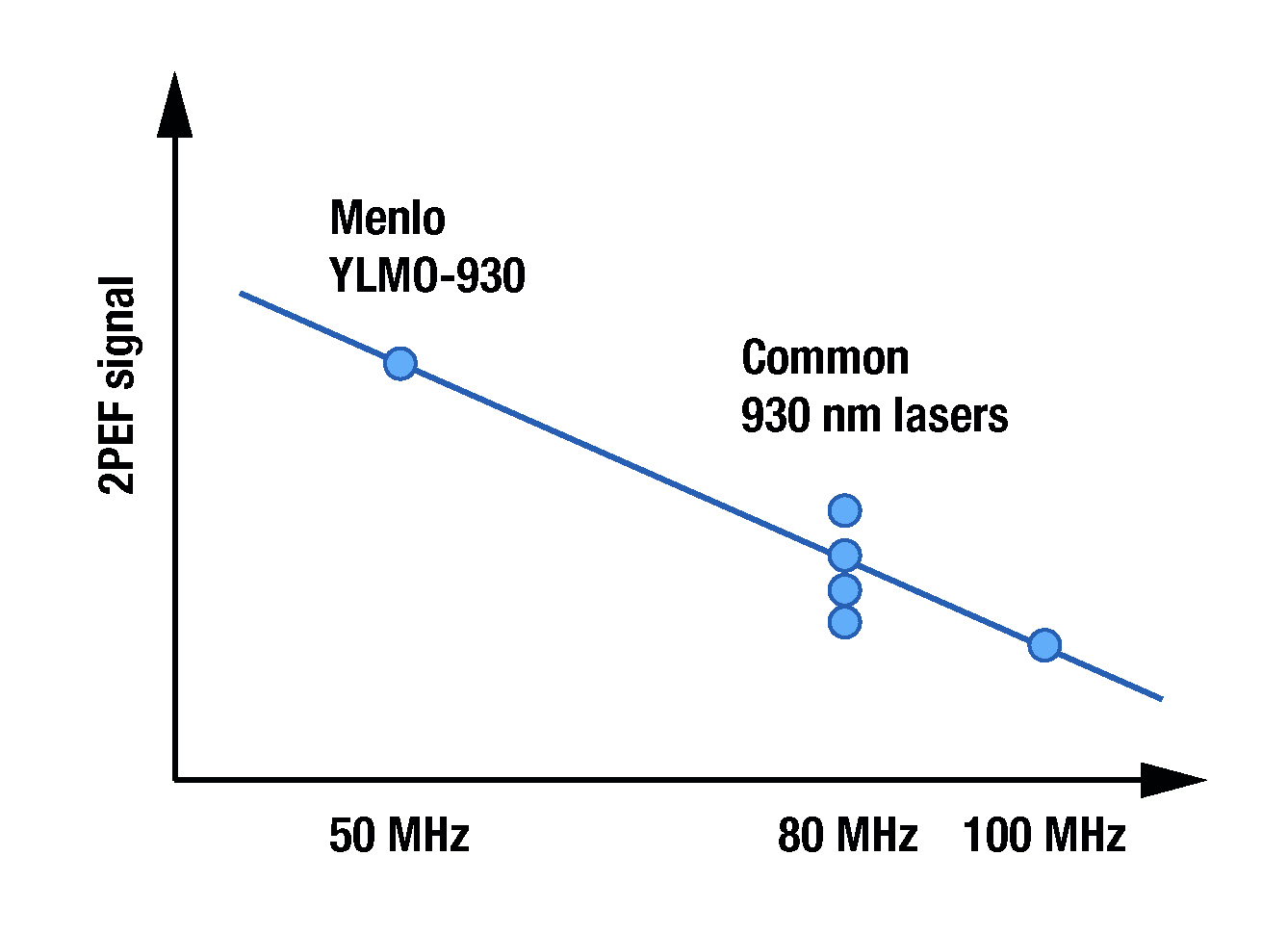 Graph shows 2-Photon Excitation Fluorescence Signal (2PEF) as function of laser repetition rate for a given constant average power
Application examples
Two-photon microscopy images using the YLMO-930 for fluorescence excitation. a) In-vivo image of drosophila larvae (GFP), b) Colon tissue.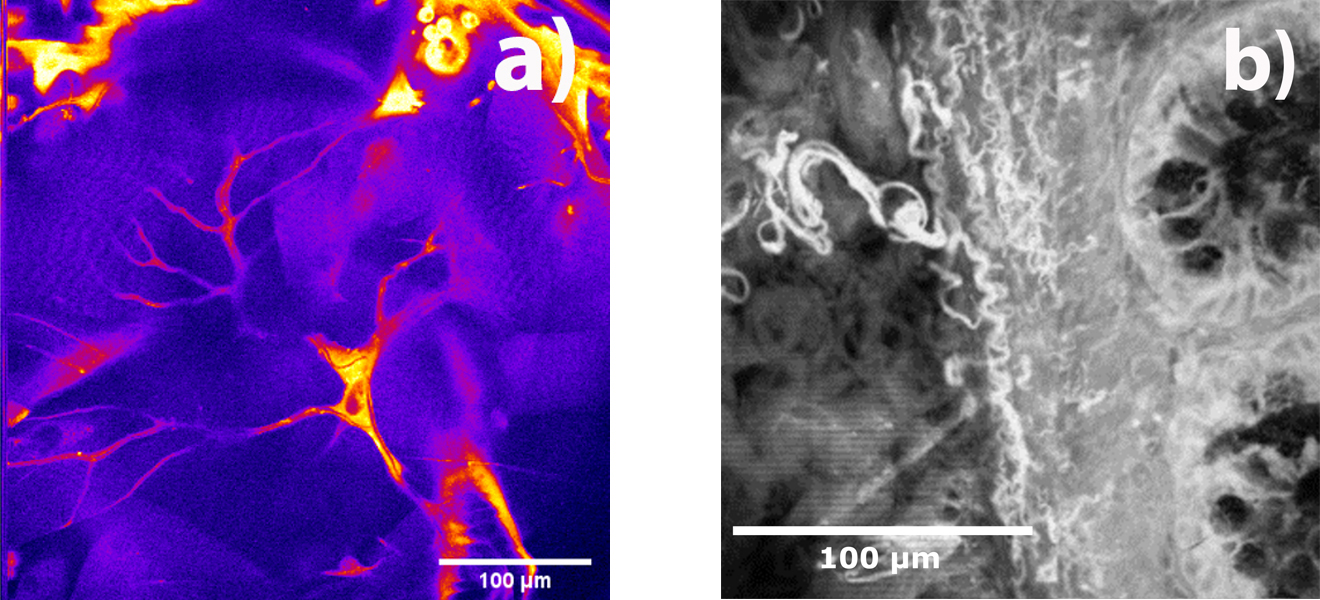 Images courtesy of Hervé Rigneault, Institut Fresnel