YLMO-2W
Femtosecond Ytterbium Laser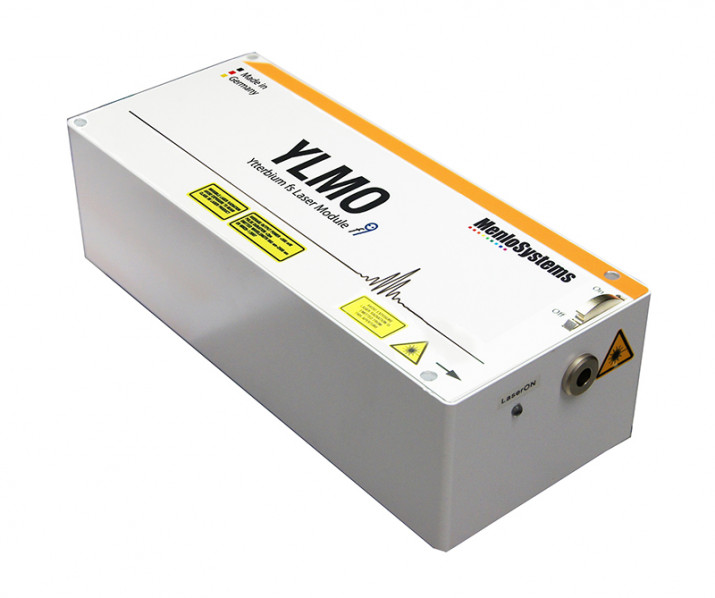 Spezifikationen
Advanced Features and Benefits
High Stability
Low Amplitude and Phase Noise
All-PM Solution
Single Mode-Lock State
figure 9® Technology, Laser Output in Less than 60 Seconds
Repetition Rate 100 MHz

Compact Laser Head

| | | |
| --- | --- | --- |
| | YLMO-2W | YLMO-2W 520 |
| Central Wavelength | 1040 nm ± 5 nm | 520 nm ± 5 nm |
| Average Power | >2 W | >500 mW |
| Pulse Energy | >20 nJ | >5 nJ |
| Pulse Width | <140 fs | <150 fs |
| Repetition Rate* | 100 MHz ± 1 MHz | 100 MHz ± 1 MHz |
| Output Port | free space | |
| Polarization | p-pol. in free space (PER: typ. 23 dB) | s- or p-pol. in free space (PER: typ. 23 dB) |
*Please inquire for your specific combinations of average power, pulse duration, and repetition rate.
Beschreibung
Menlo Systems' femtosecond fiber laser integrates the latest developments in fiber technology and incorporates these enhancements into an easy-to-use product.
Our patented figure 9® technology delivers reliable and consistent mode-locking, which is ideally suited to ensure long-term stable operation in demanding environments. The YLMO-2W with its PM-fiber design guarantees excellent stability and consistent long-term performance. The YLMO-2W is engineered with life science and multi-photon applications in mind. The pulses can be pre-chirped to attain their shortest width within their intended target sample. The impeccable beam quality, both spatially and temporarily, ensures the most efficient use of the deposited energy for the targeted multiphoton process.
The installation of the laser system is as easy as it gets, taking only a few minutes. For ease of operation, the laser is switched on by the push of a single button. The maintenance free operation guarantees a worry-free device that enables our customers to focus their time and resources on their actual application.
---
Reproducibility
Identical and consistent laser performance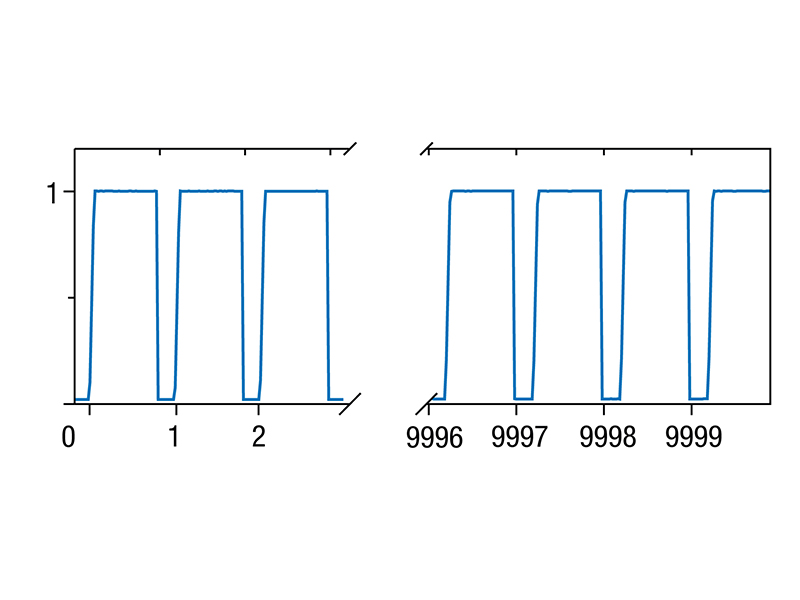 Ähnliche Applikationen