YLMO
Femtosecond Ytterbium Laser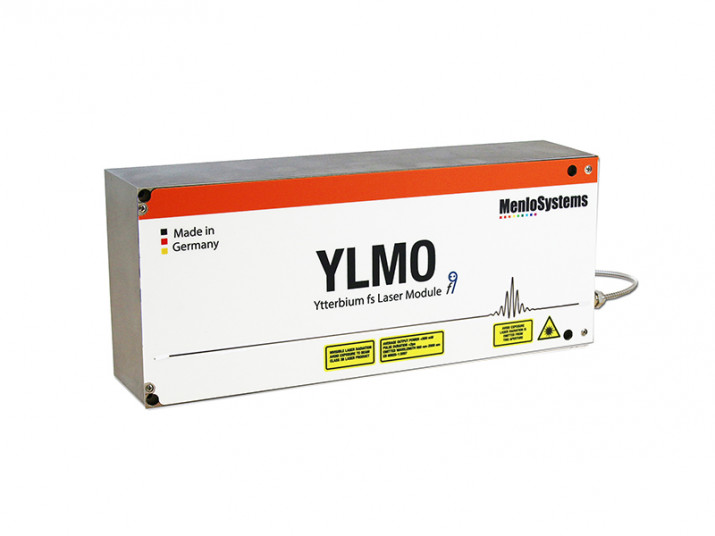 Spezifikationen
Advanced Features and Benefits
High Stability
Low Amplitude and Phase Noise
All-PM Solution
Single Mode-Lock State
figure 9® Technology, Laser Output in Less than 60 Seconds

Repetition Rate 50-100 MHz

Smallest Footprint,

One-box laser (no external control unit)
| | | |
| --- | --- | --- |
| | YLMO | YLMO HIGH POWER |
| Central Wavelength | 1030 nm ± 5 nm | 1030 nm ± 5 nm |
| Average Power | >5 mW | >200 mW |
| Pulse Energy | >0.1 nJ | >4 nJ |
| Bandwidth** | >14 nm (others on request) | >14 nm (others on request) |
| Pulse Width (FWHM) | chirped, supporting <120 fs | chirped, supporting <140 fs |
| Repetition Rate*** | 50 MHz (80 MHz or 100 MHz with VARIO) | 50 MHz (80 MHz or 100 MHz with VARIO) |
| Output Port | SC/APC fiber patch cord | SC/APC fiber mating sleeve |
| 2nd Fiber-Coupled Seed Port | optional | optional |
| Polarization | linear, PM fiber | linear, PM fiber |
*Delivered with additional electronic unit 19", 2HE.
**Other bandwidths on request.
***Please inquire for your specific combinations of average power, pulse duration, repetition rate, and external fiber length.


Beschreibung
Menlo Systems' Ytterbium based femtosecond fiber laser oscillator integrates the latest developments in fiber technology and incorporates these enhancements into an easy-to-use product.
Our patented figure 9® technology delivers reliable and consistent mode-locking, which is ideally suited to ensure long-term stable operation. The PM-fiber design guarantees excellent stability and low noise, even in harsh environments with high fluctuations in temperature. As a seed source for amplifiers, the YLMO offers easy integration and maintenance-free operation, engineered for 24/7 operation.
Amplitude noise
YLMO Seed Laser: < 0.5% rms (over 15h in ambient temperature)
YLMO with Amplifier: < 1% rms (over 12h in ambient temperature, YLMO seeding Menlo BlueCut)
---
Reproducibility
Identical and consistent laser performance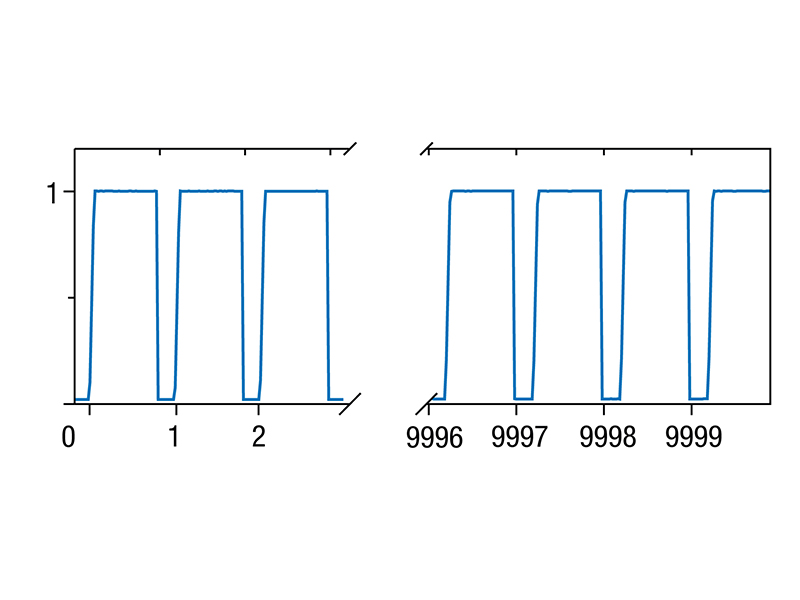 Ähnliche Applikationen
Application Notes